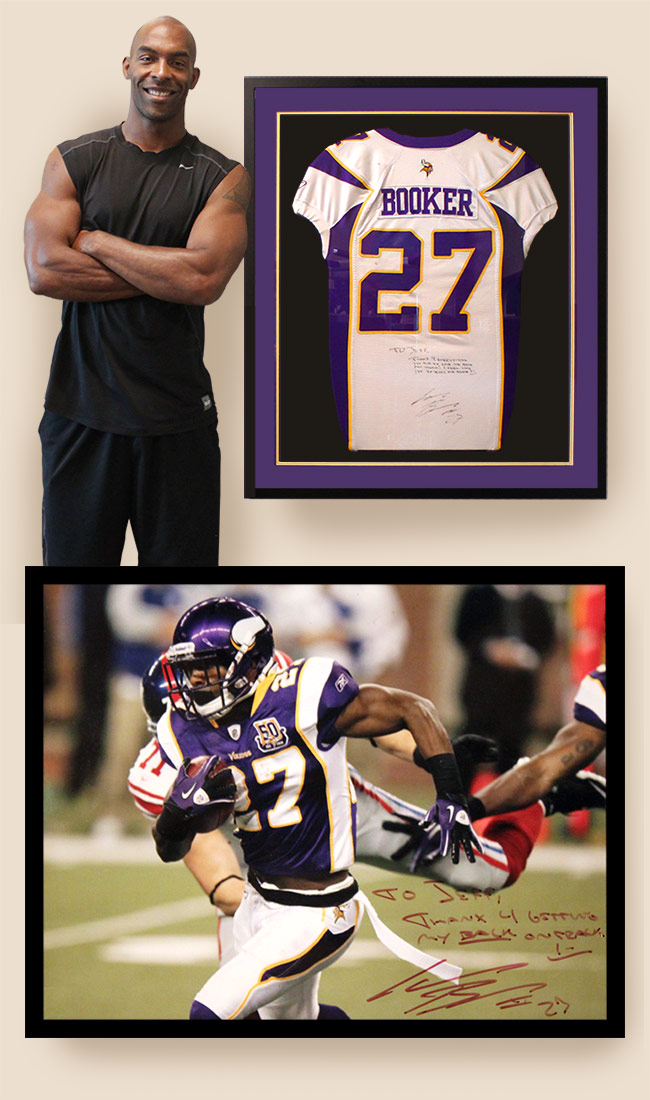 Lorenzo Booker is a 2002 graduate of St. Bonaventure playing 3 years of varsity football under coach Jon Mack. While at St. Bonaventure, Lorenzo's teams never lost a game going 42-0 and winning 3 CIF-SS championships. He was twice selected as CIF Player of the Year and California State Player of the Year. After his senior season, he was selected Gatorade National Player of the Year, Parade Magazine National Player of the Year and received the Ken Hall Award (the HS equivalent of the Heisman Trophy). He was a Parade All-American and a member of the PrepStar Dream Team. He also earned USA Today All-USA first team honors. He participated in the US Army All-American Bowl Game. He holds California state records for Career Rushing Touchdowns (131) and most points scored (884). He holds numerous school records including most rushing yards in game (351), season (3103) and career (8502)as well as touchdowns in game (5) season (50) and career (131). He was the # 1 recruit in the country fielding offers from every major college football program. He was the first high school athlete to announce his college destination on ESPN choosing Florida State over Notre Dame, USC and Washington.
In Lorenzo's first game at Florida State against North Carolina, he broke the freshman all purpose yards from scrimmage record with 137 yards and scored a touchdown in the win over the Tar Heels. In his sophomore year, Lorenzo was 2nd on the team in rushing yards and touchdowns. He led the Seminoles in rushing and touchdowns his junior year and also recorded 38 receptions. He concluded his career at Florida State by being selected as the Offensive MVP in the Seminoles victory over UCLA in the 2006 Emerald Bowl in San Francisco. Lorenzo was the first Florida State player since Warrick Dunn to rush for over 2000 yards and receive for another 1000 yards.
Lorenzo was drafted in the third round by the Miami Dolphins in the 2007 draft. After not playing in the first seven games, he went on to lead the team in catches in 6 of the last 8 games and received "Rookie of the Year" honors at the end of the year awards for the Dolphins.
He was traded to the Philadelphia Eagles for a draft pick his second year and helped the Eagles reach the NFC Championship game where they were defeated by the Arizona Cardinals.